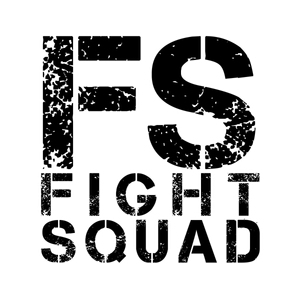 SO WHAT IS THE FIGHT SQUAD MOVEMENT ALL ABOUT? FIGHT SQUAD IS A MOVEMENT AND BRAND PRESENTED BY ENGAGE RECORDS THAT CHALLENGES AND ENCOURAGES BOTH THE BELIEVER AND NON-BELIEVER TO LIVE A LIFESTYLE THAT GLORIFIES THE LORD JESUS CHRIST! SINCE JESUS CHRIST CAME TO EARTH AND GAVE UP HIS LIFE FOR HUMANITY TO GIVE US ETERNAL HOPE IT IS OUR OBLIGATION AND DUTY TO FIGHT FOR HIS GLORY AND EVERYTHING THAT STANDS AGAINST IT!

2 CORINTHIANS 5:15: "AND HE DIED FOR ALL, THAT THOSE WHO LIVE MIGHT NO LONGER LIVE FOR THEMSELVES BUT FOR HIM WHO FOR THEIR SAKE DIED AND WAS RAISED." - (ESV)

THIS MEANS WE MUST DIE TO OURSELVES! SUBMIT TO THE AUTHORITY OF CHRIST JESUS AND LIVE OUT THE WILL OF GOD THE FATHER. THIS MEANS WE MUST FIGHT!!!